In 1931 Clifford Clinton founded Clifton's Cafeteria (named by combining his first and last name "Clifford" and "Clinton"), a chain of restaurants in Los Angeles serving American cuisine like roast beef, meatloaf , brisket, and turkey. Their kitschy interior design featured stuffed animals, fake trees and neon parrots. There is only one surviving branch: Clifton's Brookdale, opened in 1935.
Neon discovery by new owner
In 2010 Clifton's Brookdale was purchased from Clinton family by Andrew Meieran, L.A. entrepreneur, investor and film director. During extensive remodeling works a surprise was discovered behind bathroom partition wall. A neon lamp was covered with plywood and plaster during previous renovation in 1949, and accidentally left on ever since. It was probably installed when Clifton's Brookdale first opened in 1935. The neon was a backlight for forest theme decoration. The light was presumably on for 77 years, and the new owner estimates that it may have generated $17,000 in unnecessary electricity bills.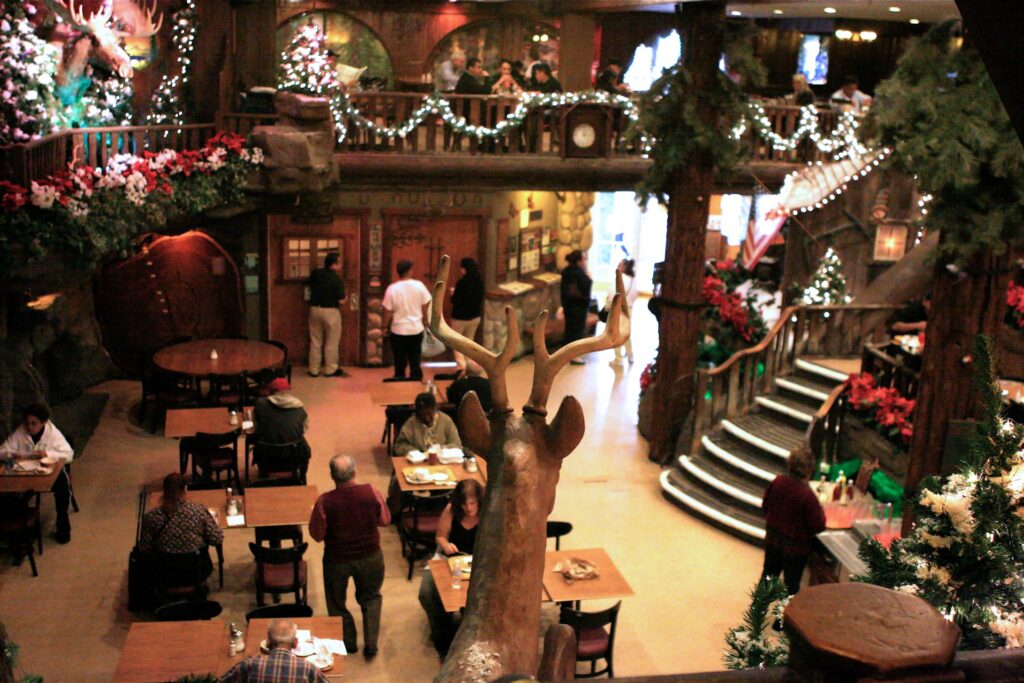 Oldest active neon lamp in the world
Neon lights have a lot of enthusiasts, and their history is well documented. It is rare for a neon bulb to burn for more than 40 years. A neon history expert interviewed by LA Weekly confirmed that it might be the oldest continuously lit neon lamp in the world.
Curiously, California is also home to Centennial Light, the oldest surviving light bulb in the world. It has been burning almost continuously since 1901 in Livermore-Pleasanton Fire Department. The light bulb is officially listed in the Guinness Book of World Records as "the most durable light".
Top photo by Difference engine / Wikimedia Commons / CC-BY-SA-40